Iaşi county is located in the North-Eastern part of Romania, close to the border with the Republic of Moldova. Iaşi, mainly an university city, is the capital of this county, being currently classified as the second Romanian city (321.606 inhabitants).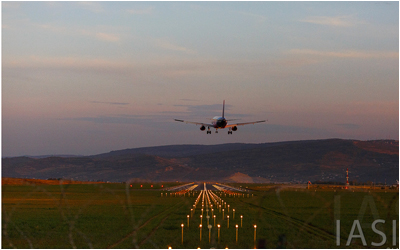 The easiest way to reach IASI is by AIR, the International Airport being located 8 km east of the city center; the taxi (tip included) is 20 lei (4.5 EURO). Iasi airport (http://www.aeroport.ro/destinatii-aeroport/) operates direct flights to 17 foreign (Barcelona, Bologna, Brussels, Catania, Koln, Larnaca, London, Madrid, Milano, Munich, Paris, Rome- Fiumicino and Ciampino, Tel Aviv, Turin, Venice, Wien).

There are also 7-8 daily flights between Iasi and Bucharest (Romanian capital) and other direct flights with Timisoara, the greatest Western city of Romania.

All the four operating companies (Tarom, Austrian, Wizzair and Blue Air) are offering very attractive prices for early bird booking.
Iaşi might be also reached by TRAIN, being connected to many important European cities. Once in Bucharest, you have several cheap ways of getting to Iaşi by train. Many students enjoy travelling by the Intercity express or the first class of other fast trains, which are quite comfortable. Please visit CFR website (Romanian Railways Company), for the latest train schedules for domestic routes. You can also buy a train ticket online from this website.

Another simple and cheap option for reaching Iasi is by bus or by CAR (400km from Bucharest, via European fast route E85-E581).

There are a lot of private companies offering domestic and international transport services to and from Iaşi.